AND, he loves boxes! (Or at least he did when he was a baby.)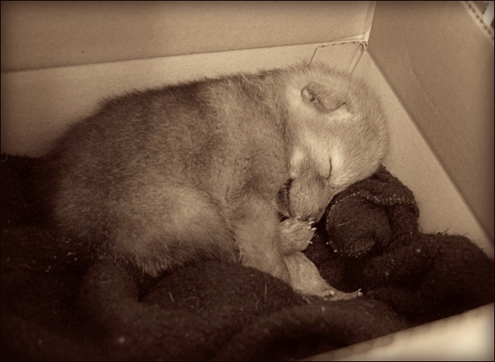 ... with his "brother", ELI.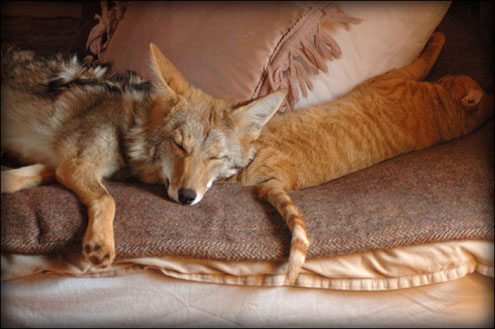 And they spend a lot of time outdoors.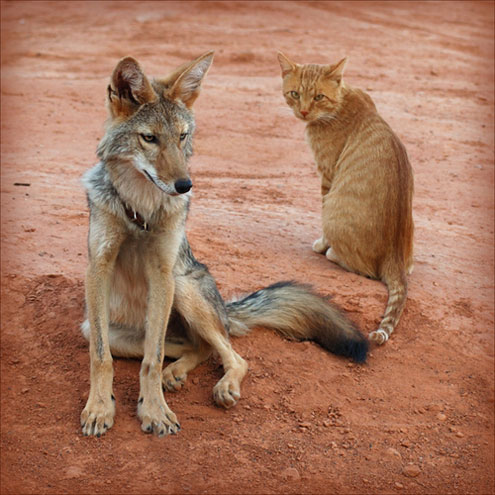 But his very best friend is his "sister", Chloe.
(She's the one on the right.)
Isn't Charlie the most handsome coyote you've ever met?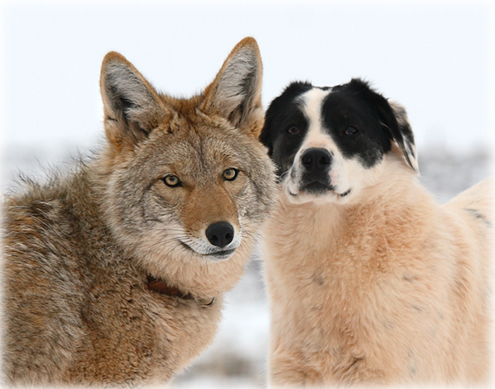 Their Mom has taken millions of pictures! Click on "Charlie, the Coyote" to go look. But be prepared to spend hours looking. (By the way, there is no "Comments". They have hundreds of friends, and it would take them forever to respond.)